Umbraco The Friendly CMS
Umbraco is a beautiful open source custom content management system that is dedicated to the community. Its cutting-edge system was designed to improve user workflow for any type of business audience. With Umbraco, you get a content management system known and loved for its flexibility and great editing experience.
Umbraco is one of the fastest-growing platforms for building websites. It's professional, secure and relevant.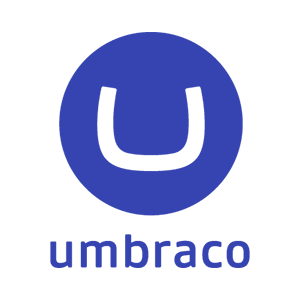 WordPress, The most reputable CMS out there.
I am pleased to offer web design services using WordPress. WordPress is a popular content management system that allows for the creation of high-quality, customizable websites. As an experienced web designer, I am able to leverage the full potential of WordPress to build unique and engaging websites that meet the specific needs of my clients. Using WordPress, I can create custom designs, select the most appropriate plugins, and optimize websites for performance and search engine visibility. With my expertise in web design and knowledge of WordPress, I am confident that I can provide clients with a website that not only looks great, but also functions seamlessly and delivers the desired results. Whether you are an individual or a business, I am here to help you create a website that accurately represents your brand and message.